Limited Time Offer - FREE Shipping over $350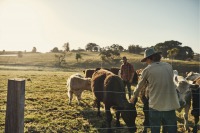 We're an Australian business supporting other Australian businesses.
We're a proud small Australian business doing big things for the farming industry. Since the day we registered our business name and got our first laugh, we've been dedicated to making sure our valves are the highest quality and our customers the happiest.

We transformed the way stock trough valves worked, after having a fair few issues of our own.
With deep roots in farming and mates all over the continent, we have an on-ground understanding of the trials and tribulations of agriculture and what farmers actually need. In fact, it's exactly how we got here. Back in the mid 1990's, (or almost 25 years ago) founder Peter was redesigning his own farm and adding more stock water troughs in the process. Situated high up in the hills of the Strzelecki Ranges in Victoria, he found the existing valves on the market all struggled to perform the way he needed them too. It was causing him big problems, and talking to other farmers, he quickly realised they were in the same boat. So – he decided to design his own, nothing like the market had seen before, and to cut a long story short, Peter's initial prototype eventually became the Cocky Valve you see today. And after years of continuous innovations, we now supply stainless-steel valves to farms across the country and overseas, transforming the lives of Australian farmers with a product that does what it's meant to do, every time.  We have recently secured patents in Aust/NZ, Europe, Canada, Nth and Sth America for the new Cocky Valve Ulti Flo range. We are now poised for a major expansion into these markets.
Cocky Valves work the best, last the longest, are the most reliable and are Guaranteed for Life.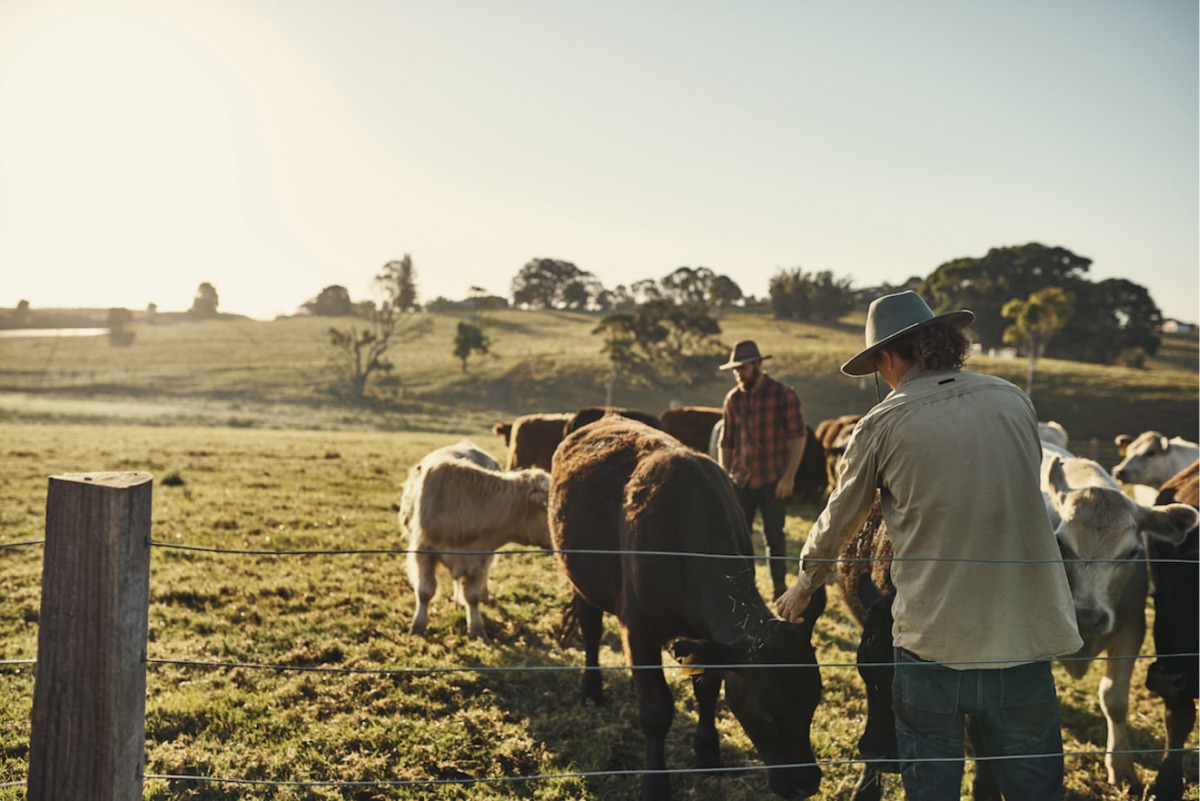 The livestock and land are at the heart of everything we do.
Why Cocky?
We understand your frustration
We know that few things are more important to the wellbeing of your stock than adequate water supply - and how dire it can be if there's an unexpected failure in your system. And we know that often the weak point is a faulty valve. Our aim with our product is to put an end to the frustration this can cause – because water is too precious a resource to waste, and your livelihood too important to gamble with.
We give you a lifetime guarantee
We're so confident in our valves that we guarantee them against breakage when installed as recommended, for life. And with 10's of thousands sold so far and not a single break, we've got a pretty good track record.
We genuinely care
We care about our customers, their business, and their outcomes; we care about our staff and the partners we work with; we care about the products we make and the effects they have on others' operations. From the products we design to the people we talk to. We work with passion, purpose, dedication, and integrity, because we really do care.
Our promise to you
When you buy a Cocky valve, you're buying the most innovative, reliable and cost effective product on the market. It will make your operations better, and your life easier. And if there's a valve you need that we don't sell yet - you can bet we're already working on it.